Maintaining close relationships with our donors is a crucial part of EOI's success. You can find information on our current projects & budget, access our quarterly newsletter & annual report, and support a specific EOI project on this page.
Our donor philosophy
We deeply appreciate your support and rely on a generous network of donors to keep ourselves running and able to help others. While donations of all size and frequency make a big difference, we aim to create life-long partnerships where our donors play an active role in our organization's operations.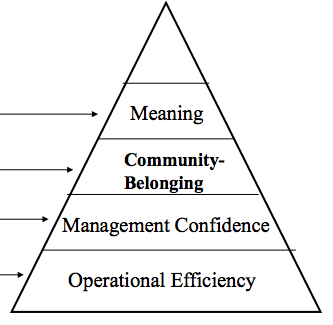 How EOI distributes funds
In the last year our funds were allocated as follows:
40% of our funds went to raising awareness;
28% of our funds went to providing aid to vulnerable populations;
25% went to directly support for survivors of human trafficking (food, legal fees, and medical bills);
Less than 7% were spent on operational expenses
Featured Projects:
EOI sponsors children's education at the Claudine Niwas Ashram School, India. This is a small school with no digital or marketing presence that finds homeless girls on streets, bus stands, and railways stations ages 6 to 18 and brings them in offering education and protection. EOI is financially supporting the school as well as sending regular gifts to the students such as school supplies and hygiene products. If not protected by the school, many of these girls would have been potential sex trafficking victims – some had already suffered sexual abuse before being brought in.
EOI protects a vulnerable Cincinnati population by partnering with the Sisters of Notre Dame de Amur, the group which originally helped the D'Souza family while they were being trafficked, to provide food and shelter for the poor who have recently been displaced and fallen under severe economic hardship. Traffickers often target these groups because they make for easier victims.
EOI assists trafficking victim in medical operation serving as a facilitator/translator, providing transportation, and arranging a pro-bono operation. The anonymous recipient of this aid was a recent victim of human trafficking. EOI was able to connect with this individual and has helped them through the recovery process.
If you are interested in either making a donation or completely/partially sponsoring one of these projects, please reach out to info@eyesopeninternational.org and one of our donor coordinators will connect with you directly.
Donor Resources
You can access a pdf of our quarterly newsletters and annual reports at the links below:
Quarter 1: Not available
Quarter 3: Available September 28th
Quarter 4: Available December 21st
Annual Report: Available January 30th, 2021
To access an older report or newsletter please contact us at info@eyesopeninternational.org and we would be happy to provide a copy for you.