Eyes Open International is proud to announce Mr. Emil Barr as the organizations next Vice President of Global Communications. In this role, Mr. Barr will lead the development of relationships with EOI's largest donors and global partners.
At EOI, empowerment is at the core of our mission: we believe in empowering not just survivors, but a diverse range of individuals, groups, and ideas. Mr. Barr is currently a college student at Miami University of Ohio, but has proven himself to be an incredibly talented and dedicated member of the Communications team over the last two years.
Our entire organization and our many partners around the world look forward to working with Mr. Barr in his new role, and are excited to see the new perspective he will bring to our communications strategies.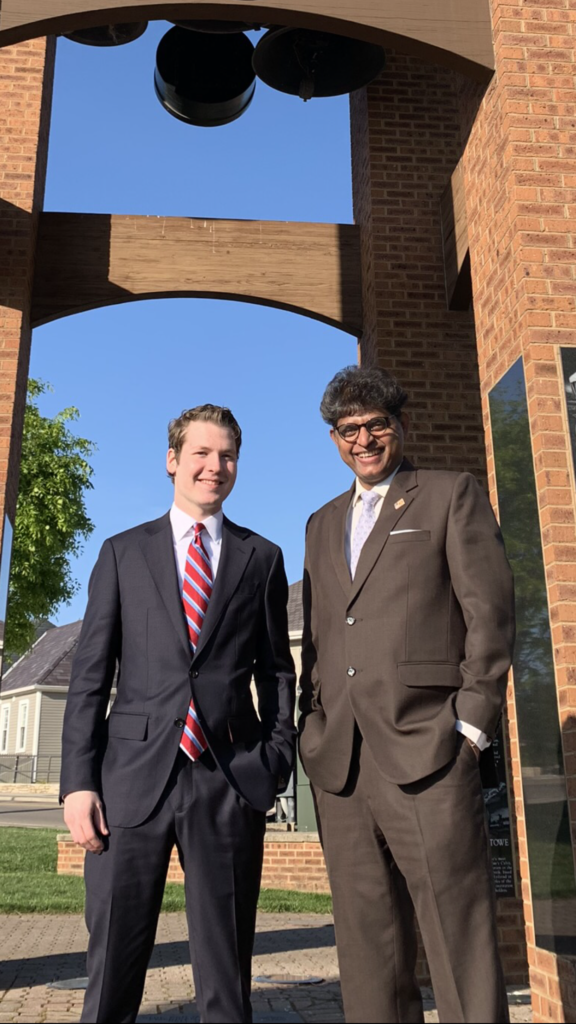 Emil began working with EOI two years ago, after hearing one of his close friends talk about their experience being trafficked. Human trafficking is an issue close to his heart, and he is proud to be making a difference in this cause.
In the past, he has been appointed to serve as a Teen Ambassador to Ohio Attorney General Dave Yost, where he worked to highlight the issues and concerns relevant to young people in the state of Ohio. He has engaged the Attorney General's Office in discussions concerning gun violence, mental health, environmental protection, and the Ohio Opioid Epidemic.
In July 2019, Emil was also nominated as a Student of the Year Candidate for the Leukemia & Lymphoma Society – a philanthropic leadership program in which individuals fundraise for the LLS in honor of children who are blood cancer survivors. In this position, Emil was able to secure a corporate partnership with McDonald's, host a major private event, and solicited over a thousand dollars in personal donations.
Emil is currently a student at Miami University in Oxford, Ohio where he is pursuing a double major in International Politics and Supply Chain Management.